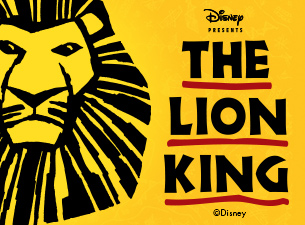 I mentioned in an earlier post that I was looking forward to seeing the stage production of The Lion King in Edinburgh this month. My mum and I went into Edinburgh for the show yesterday and we were most certainly not disappointed.
The Lion King is my absolute, unchallenged favourite Disney film (the same goes for my mum) and ever since it was first adapted as a stage production (15 years ago, believe it or not!) we have both wanted to see it. So if we rewind to February this year, I was going about my day with daytime TV on in the background when I saw an advert for the show moving to Edinburgh from October to January. I couldn't pass up the opportunity so with help from G who paid for my ticket I bought my mum's for her birthday.
If you ever have the opportunity to see this show, take it in a heartbeat. I can't begin to explain how amazing it is and I think that G is fed up of me talking about it already (sorry, I will eventually stop - honest). I would really love to see it again before it leaves Edinburgh in January.
This video does not do the performance justice. You cannot begin to imagine the excitement and emotion with this opening number. Although it does give you a great insight at the amazing costume and puppetry in the show which I have always been amazed at (I actually did my higher art and design based on this show - I designed a piece of costume for the character of Simba - yes, that is how much I adore The Lion King but my passion earned me an A band 1, so I think it worked!). I sat with a massive grin from ear to ear throughout the entire performance. I urge you to go and see this show. You will not be disappointed. I promise.